Karel Absolon Award for the Popularisation of Archaeology
The Golden Mammoth Award is a joint project of three prominent archaeological institutions in the Czech Republic. The partnership of the Institute of Archaeology of the Czech Academy of Sciences, Brno, the Moravian Museum and the Department of Archaeology and Museology of the Faculty of Arts, Masaryk University, combines research, educational and collection-forming objectives of archaeology as well as the academic, university and museum environment. The partnership aims to motivate archaeologists on all levels of archaeological science and in all professional institutions to develop creative and attractive popularisation activities that legitimise the irreplaceability and social merit of archaeology in the modern world in the eyes of the lay public.
Together, we organise the traditional contest for the Golden Mammoth Award that highlights the best popularisation results in the given year. The basic principles of the contest are an inseparable part of its statutes. The detailed rules for the current year are regularly updated and published together with the annual contest opening.
The Golden Mammoth prize is awarded in three categories, each guaranteed by one of the partners. The three best results in each category receive awards. The first prize in each category has a financial reward.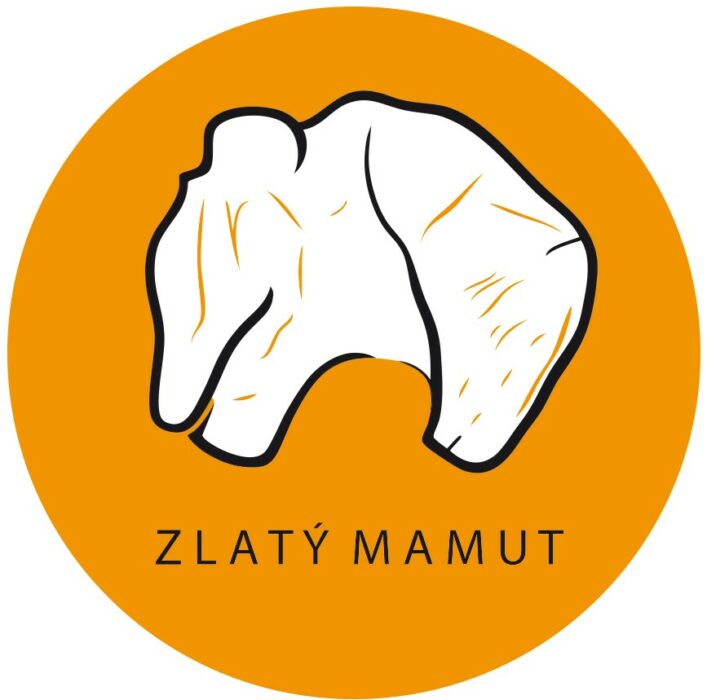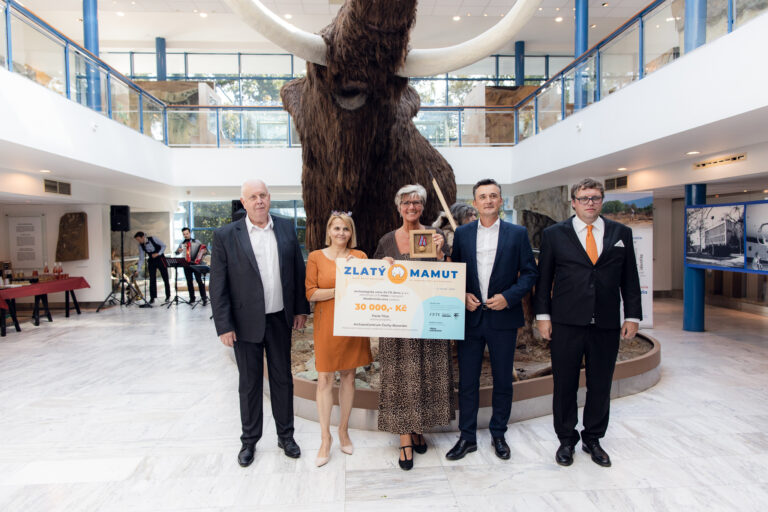 Award ceremony for the second year of the Golden Mammoth Award



The authors of the winning project of the academic award, "Bohemia-Bavaria ArchaeoCentre. To protect and share the common cultural space." Photo by F. Fojtík, Moravian Museum.