We centrally secure, store and make available unique documents and information from the sphere of archaeological cultural heritage
We ask archive users to kindly inform us of their visit in advance and send a preliminary list of the requested documentation to archiv@arub.cz.
The reception at ARÚB in Čechyňská Street is open from 8:00 to 14:00 on workdays. If visiting the Archive outside these hours, please ring the bell labelled "Archiv" at the entrance door to the building.
Please be aware that the possibility of studying some archival materials may be limited due to the external digitisation process. Therefore, please always consult your requests in advance with the archive staff.
All researchers must follow the research rules of the archive. Students must provide a valid certificate of study upon their first visit to the archive and update it annually for repeated visits to the archive. The research rules also apply to the borrowing conditions of analogue and digital documents; the full text of which can be found here.
An approved application needs to be presented to the staff of the archive for the provision of a digital copy of a document or to access personal and other specific collections (see the Research rules of the archive). Completed applications are to be sent to archiv@arub.cz.
Many of the documents from the ARÚB Archive can now be found in the Digital Archive of the AMCR.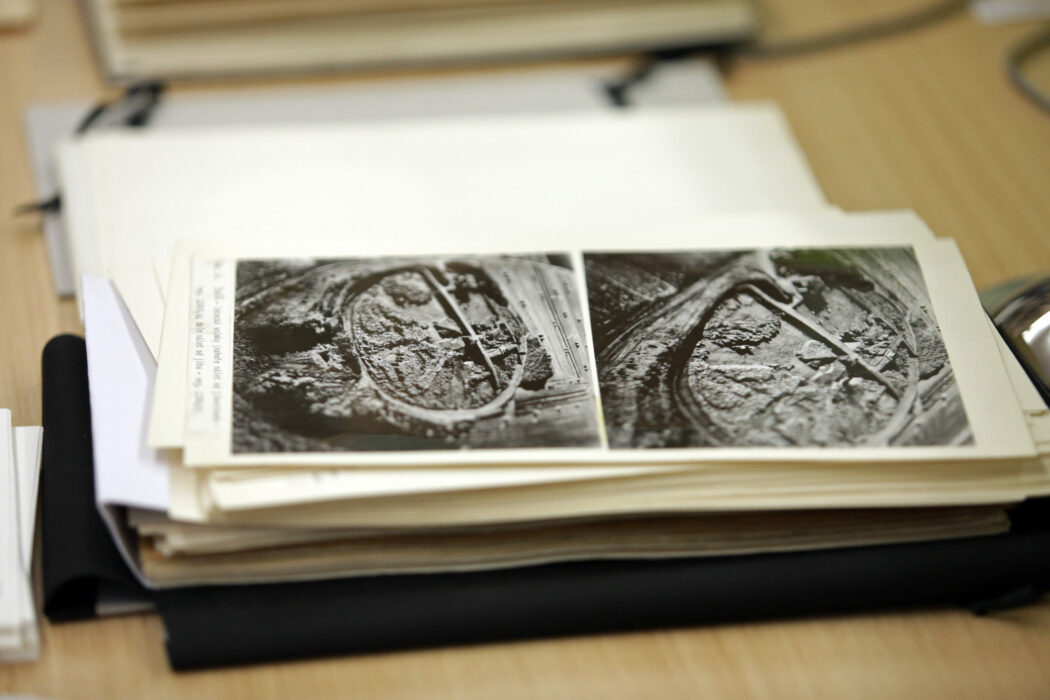 Files to download:
Would you like to visit an interesting archaeological site?
Find inspiration in the Archaeological Atlas of the Czech Republic.